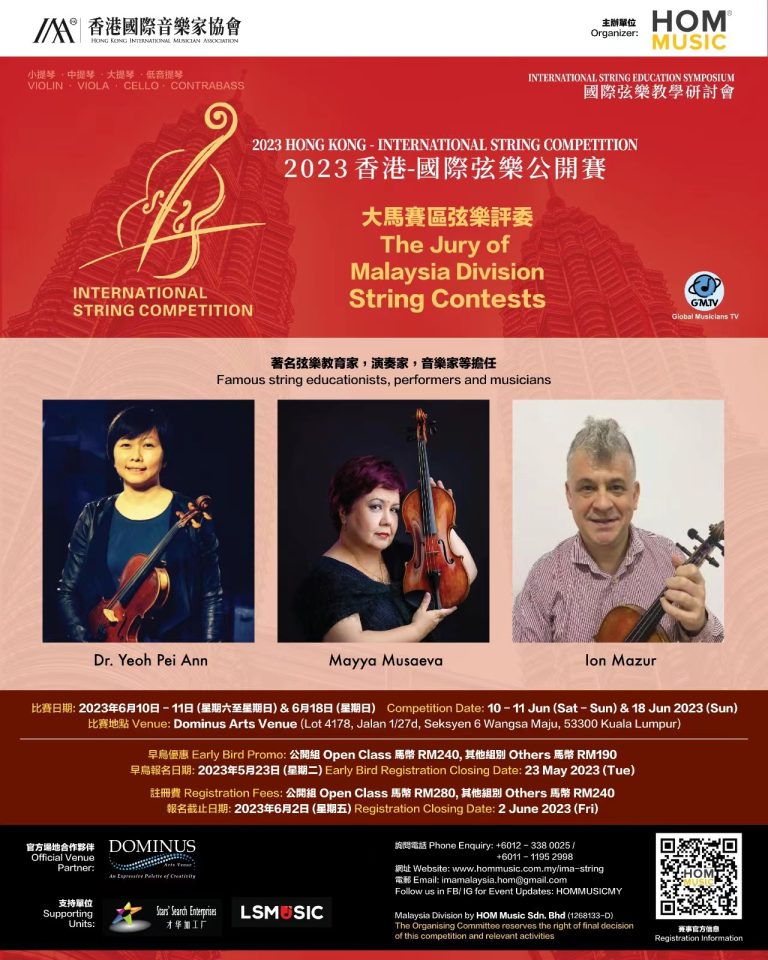 比赛日期:2023年6月10日-11日(星期六至星期日)&6月18日(星期日)
Competition Date:10-11Jun(Sat-Sun)&18Jun2023(Sun)
比赛地點 Venue: Dominus Arts Venue, Kuala Lumpur
早烏報名日期:2023年5月23日(星期二)Early Bird Registration Closing Date: 23 May 2023(Tue)
报名截止日期:2023年6月2日(星期五)Registration Closing Date:2 June 2023(Fri)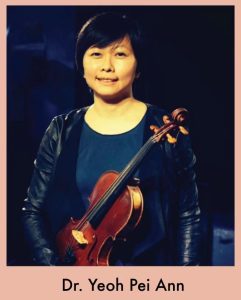 Prof. Yeoh Pei Ann is a Senior Lecturer of Faculty of Music, Universiti Teknologi MARA (UiTM).
Education
2005 – 2007 : Bachelor of Music – Queensland Conservatorium,Australia 2008 – 2009 : Graduate Diploma in Jazz – Royal BirminghamConservatoire, United Kingdom 2009 – 2010 :Masters of Music – Royal Birmingham Conservatoire, United Kingdom
2015 – 2018 : PhD in Music (Performance Research) – King's College London, United Kingdom
Professional Certificates:
November 2002: Associate in Music Theory, Trinity College London(AMusTCL)
November 2004 : Fellow in Solo Piano Performance, Trinity College London (FTCL), Fellow in Violin Performance, Trinity College London (FTCL)
June 2012: Associate in Cello Performance, Trinity College London (ATCL) September 2018:Associate of King's College London (AKC)
Awards
2000 : Exhibition Award for Solo Piano Performer's Certificate, Trinity College London
2000 : Certificate of Excellence for Associate in Musical Literacy, Trinity College London
2002 : Certificate of Excellence for Associate in Solo Piano Performance, Trinity College London
2003 : Certificate of Excellence for Licentiate in Solo Piano Performance, Trinity College London
2004 : Certificate of Excellence for Fellowship in Violin Performance, Trinity College London
2005-07 : Academic Excellence Award, Griffith University Performances
Malaysia:
1999 – 2000 :                              "Debut" concert with British Council
6 th October 2002 :                     Trinity 125th Year Concert 4th-5 th January 2007:Sony Bravia Launch, Penang July 2011 : 8 th JB Arts Fest, Johor Bahru
August 2011 :                                Malaysian Composers Concert Series 2, KLPAC
November 2011 :                          10th Asean Forum, KLGCC
17th July 2012:                             Kibar Jalur Gemilang Launch @ Petaling Street
24th August 2012:                       Greenply Industries Ltd. – Awards and Recognition Night, Shangri-LaDec 2012 : Malaysian Composers Concert Series 3,
KLPAC
16th Feb 2013:                              Anuar Zain – 3 Decades of Music, Love, and Passion
1 st May 2013:                               Godrej International Ltd – Beyond Horizons,Sheraton Resort, Langkawi
17th November 2013: Akademi Fantasia Finals 2013, Stadium Negara
Dec 2013:                                        Malaysian Composers Concert Series 4, KLPAC
30th April 2014:                            International Jazz Day Event, UiTM
30th August 2014:                         PJ One City launch
November 2017:                            Astro Classic Golden Melody Competition 22 November 2018: Opening Launch AFC Champions League, AFC Office
14 November 2019: Belgium's King's Day, Four Season Hotel KL
23-24 November 2019: Melaka Art and Performance Festival 2019,Zheng He Gallery
Australia:
2005-2007 :                                    Performances for Red Note Café Series, Queensland Conservatorium
August 2006 :                                Macbeth – A Contemporary Rock Opera at Queensland Performing Arts Centre
6 th August 2007 :                        Brisbane Film Festival
August 2007 :                                iOrpheus project with Fullbright scholar, William Duckworth
September 2007 :                         Southbank Jazz Festival
21st September 2019:Museum of Old and New Art (MONA), Australian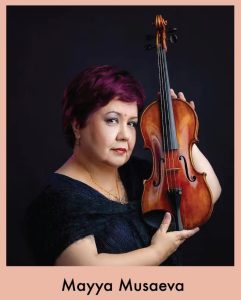 Born in Uzbekistan, Mayya graduated with Honors from Hamzinski Tashkent State Music School, Hamzinski Tashkent State College of Music,and Ashrafi Tashkent State Conservatory of Music with a Master's in violin performance, teaching, chamber and orchestra performance.
After graduation, Mayya worked at The Bolshoi Opera and Ballet Theatre of Tashkent and at the Malaysian National Symphony Orchestra, where she has held the position of the Concertmaster for 15 years. In 2012,Mayya joined Sultan Idris Educational University as Senior Lecturer,
where she worked until 2018. Mayya is currently pursuing doctorate studies at the abovementioned university.
Mayya Musaeva has made numerous performances and recitals as a soloist, chamber player, and youth orchestra conductor within the last twenty years in Malaysia. Many of her concerts were held at Istana Budaya (National Theatre), Kuala Lumpur, and other places around Malaysia, Thailand, and Indonesia.
Mayya's research interest in promoting violin music and violin art has led her to co-author the book "Riang Ria Biola" and lead research on the implementation of I. Galamian's method in the book "Malaysian Folk Tunes for Violin Beginners." She is also the author of "P.Ramlee Musing I" for the string quartet and a few academic papers.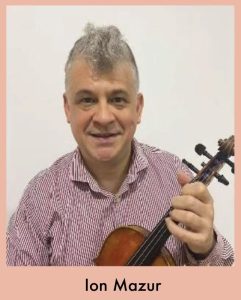 Ion Mazur is a professional violinist and violin teacher, and has been performing violin for the past 18 years with the Malaysian Philharmonic Orchestra (MPO). Since 1982 he has played violin as a soloist, with Chamber ensembles and within different orchestras in Asia, Europe and the US. During this time, he has also inspired and taught young violinists to develop the skill and passion for the instrument he has played since seven years of age. Playing in the MPO has enabled him to enrich his art within an environment of the highest international standing; and since 2016 he has also been teaching and mentoring violin at all levels, to children, young adults and mature players, from beginners through to child prodigies.
Much of his passion for performing and teaching violin stems from having studied with the legendary teacher Dorothy DeLay at the Juilliard School in New York for 3 years (1994-97), and the sheer joy and enthusiasm for music he has are translated into his teaching style – to inspire and stimulate his students to be great players. One of the best examples is the Malaysian Lee Hannah who won a Silver Medal at the Singapore Raffles Music Festival. His playing style has the warmth of the 'Old Masters' but is bound too with vibrant modern techniques, which he also tries to instill in his students.
Passion and love for music and people are reflected in his playing,creating memorable moments for audiences, and transporting listeners to magical "places". He was also mentoring and teaching young violinists from the Malaysian Philharmonic Youth Orchestra (MPYO). The role of mentor and teacher of violin students became a real passion for him, benefiting his students and inspiring them to embrace learning and playing the violin with the same passion and commitment.